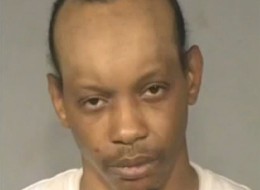 A five-time felon on trial for burglary is a free man because the jury in his case accidentally sent the wrong paperwork to the judge.
Eight of the jurors in the Fresno County, Calif., Superior Court thought Bobby Pearson was guilty. However, since the decision wasn't unanimous, the jurors were supposed to send a note to the judge saying they were deadlocked, leading to a mistrial and possibly a retrial.
The jurors were given two verdict forms, one for "guilty" and one for "not guilty." When they didn't see a form for "deadlocked," they turned in the "not guilty" form.
"In my 26 years,
I've never seen a case like that where a jury totally misunderstands the nature of the process
," defense attorney and legal analyst Ralph Torres told KFSN's Corin Hoggard.
By the time the judge realized the jury's mistake, the verdict had been read and placed on the record.
"I can't change it because double jeopardy has already attached," Judge W. Kent Hamlin told the Fresno Bee. "
This has never happened to me in more than 100 jury trials that I have done
."
Once the jurors were released, defense attorney Linden Lindahl had some advice for the judge: Take a deep breath.
According to the Bee, the judge said he would "chill out."
Lindahl told the paper the jury seemed young, mostly college students who put off jury duty until school was out.
UPDATE:
In a Tragic turn of events, hours after the man was set free he was stabbed to death by his sister's boyfriend.